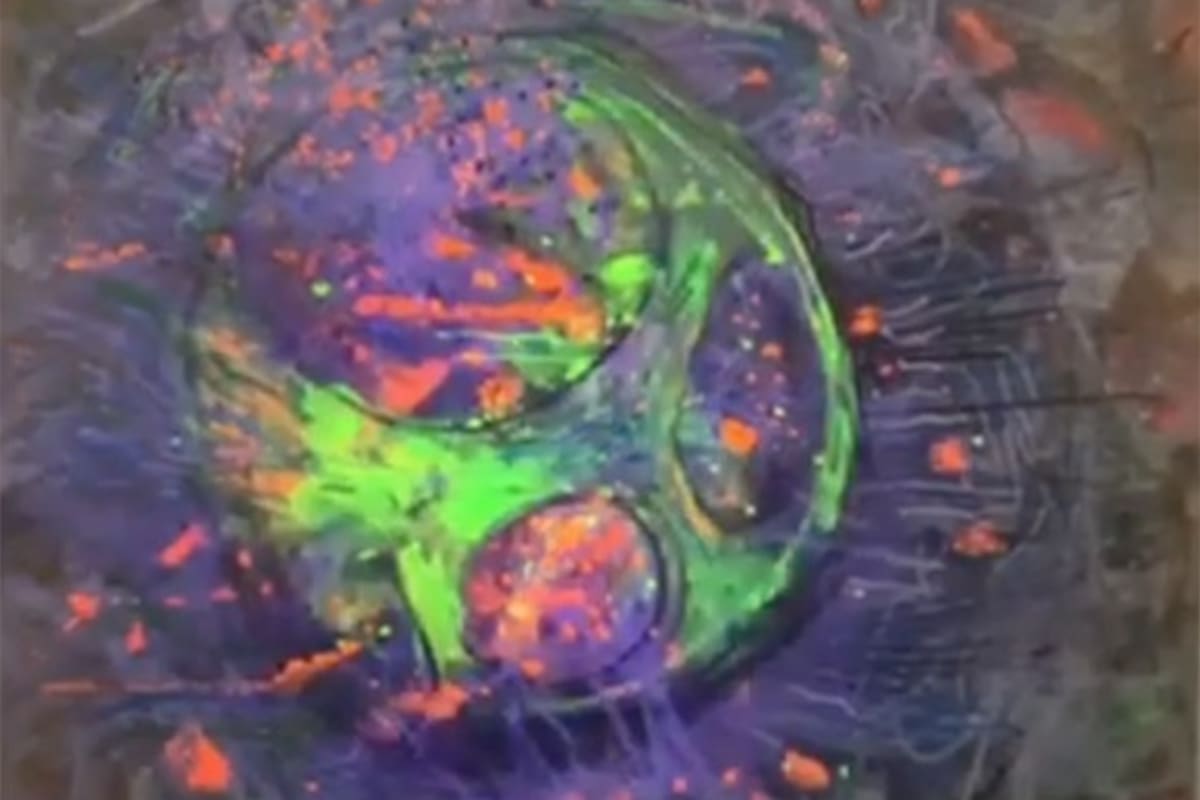 During the course of our Two Generations exhibition, we've discovered many fascinating parallels between Roberto Matta's and Federica Matta's art, some of which were unknown until their work was seen side by side.
Though each artist took a different path through their art, both artists explored alternative realities in their work with the belief that just because a reality cannot be perceived doesn't mean it isn't there.
From the mid- to late '90s, Roberto Matta was experimenting with different materials including fluorescent paint. During that same time period, Federica Matta used fluorescent paint in her work as well.
In preparing for our exhibition, our assistant director discovered that shining a UV flashlight on one of Matta's works, La terre et ses oignons, revealed a painting within a painting.
This same effect can also be seen in the painting Morphologie de l'ame.
When he demonstrated the effect to members of Matta's family, it was a surprise even to Federica. Piqued with curiosity, he shined the flashlight on some of her works as well, and the same effect could be seen.
It is just one more parallel in an exhibition that has revealed many, and which Federica summed up well stating: "Each of us has his or her own style of finding ways to penetrate the opacity of reality."