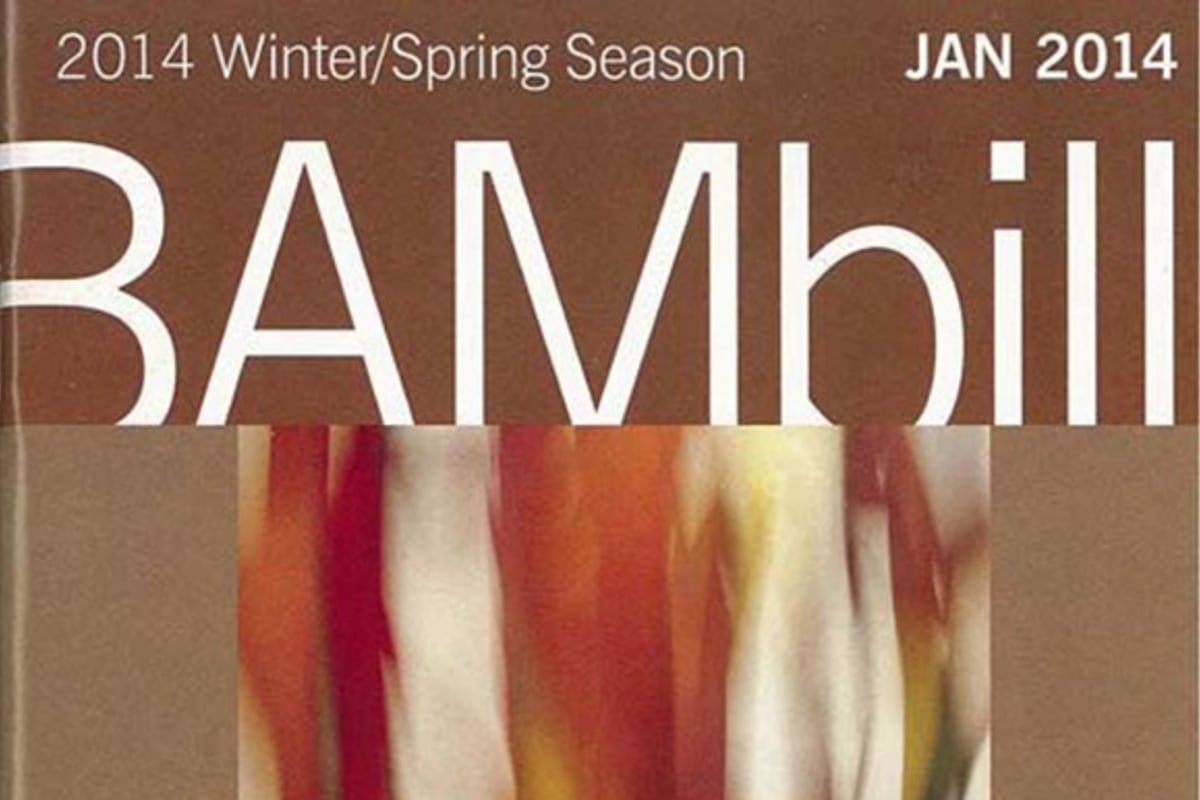 Editioned works by Beckley from the same series, including Prancin 1, 2012, and Prancin 2, 2012, are available through Rosenbaum Contemporary. These are cibachrome photographs that measure 77″ x 48″. In these works, the artists uses vibrantly colored, swirling ribbons free of digital manipulation. His inspiration comes from the lyrics of a Jack White song.
BILL BECKLEY, Prancing 2, 2012, Cibachrome photography, 77 x 48 inches, Edition of 3 + 1 AP.
The BAMbill article describes how Beckley received recognition in the 1970s for "work that combines photographic images and text to form repetitive, often sexualized compositions." Art critic Carter Ratcliff is quoted on Beckley's website describing his work in the last six years as looking, "as new as the new millennium, and yet for years he has exchanged the ruled line of the minimalists for the less predictable linearity of stems and branches."
Bill Beckley is associated with a group of artists sometimes referred to as the Narrative Art Movement, and including William Wegmen, John Baldessari and Gerhard Richter.